Introducing the IPM Decisions platform
The IPM Decisions Platform provides a "one stop shop" for decisions support in integrated pest management. It is a web-based framework providing farmers, advisors and researchers access to a wide range of decision support systems and weather data from across Europe through a set of four dashboards (see below).
The platform provides the ability to assess the reliability and suitability of different decision support systems so they can select those that are most suited to their needs.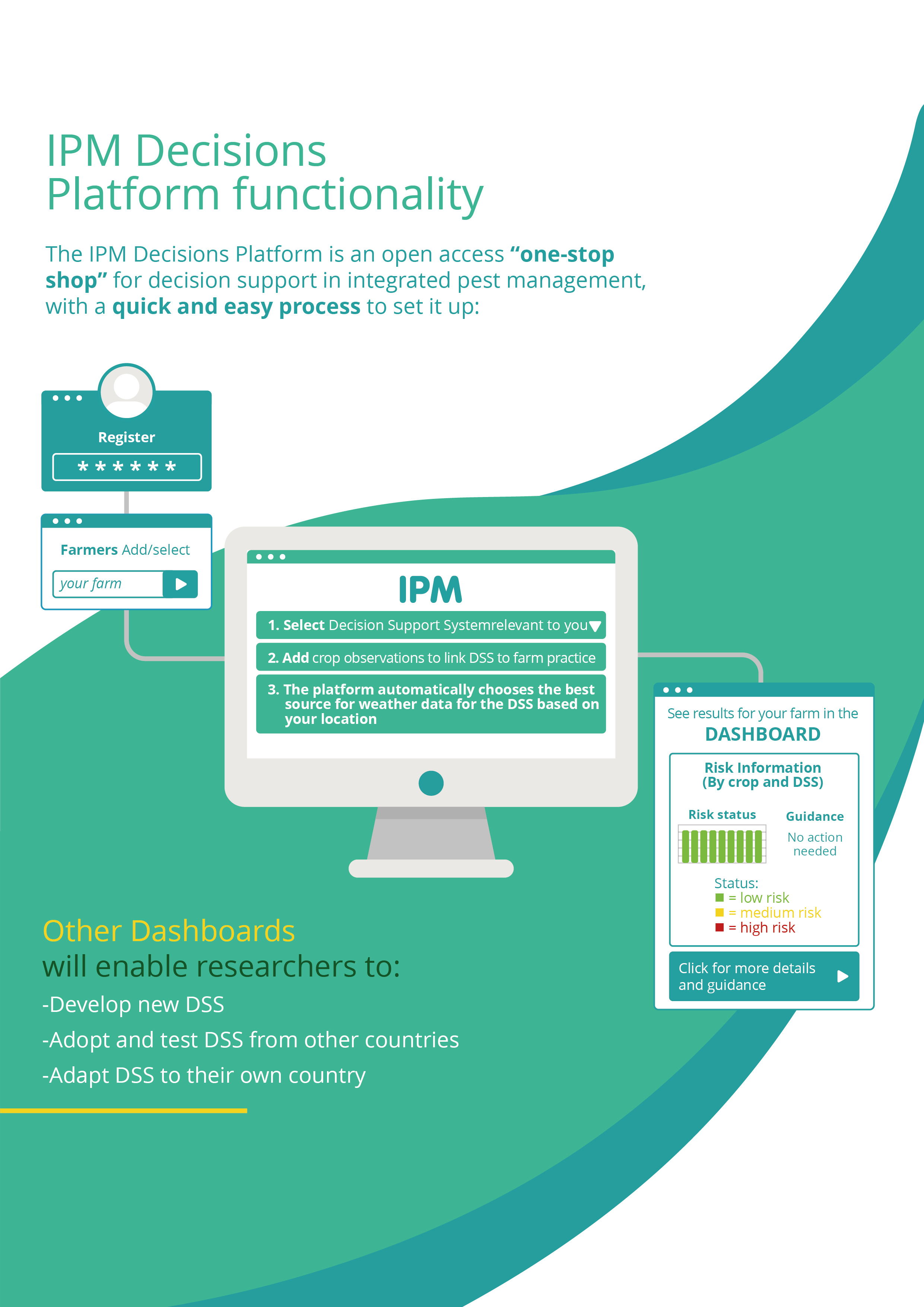 1. USE DSS Dashboard
This dashboard provides an "at-a-glance" indication of the risk for pest and diseases across whole farm using a traffic light colour scheme.
Farmers and advisors are able to select crops, pests and diseases of interest using a set of drop down menus. The dashboard also includes the ability to set up email or text alerts for each of the pest and diseases.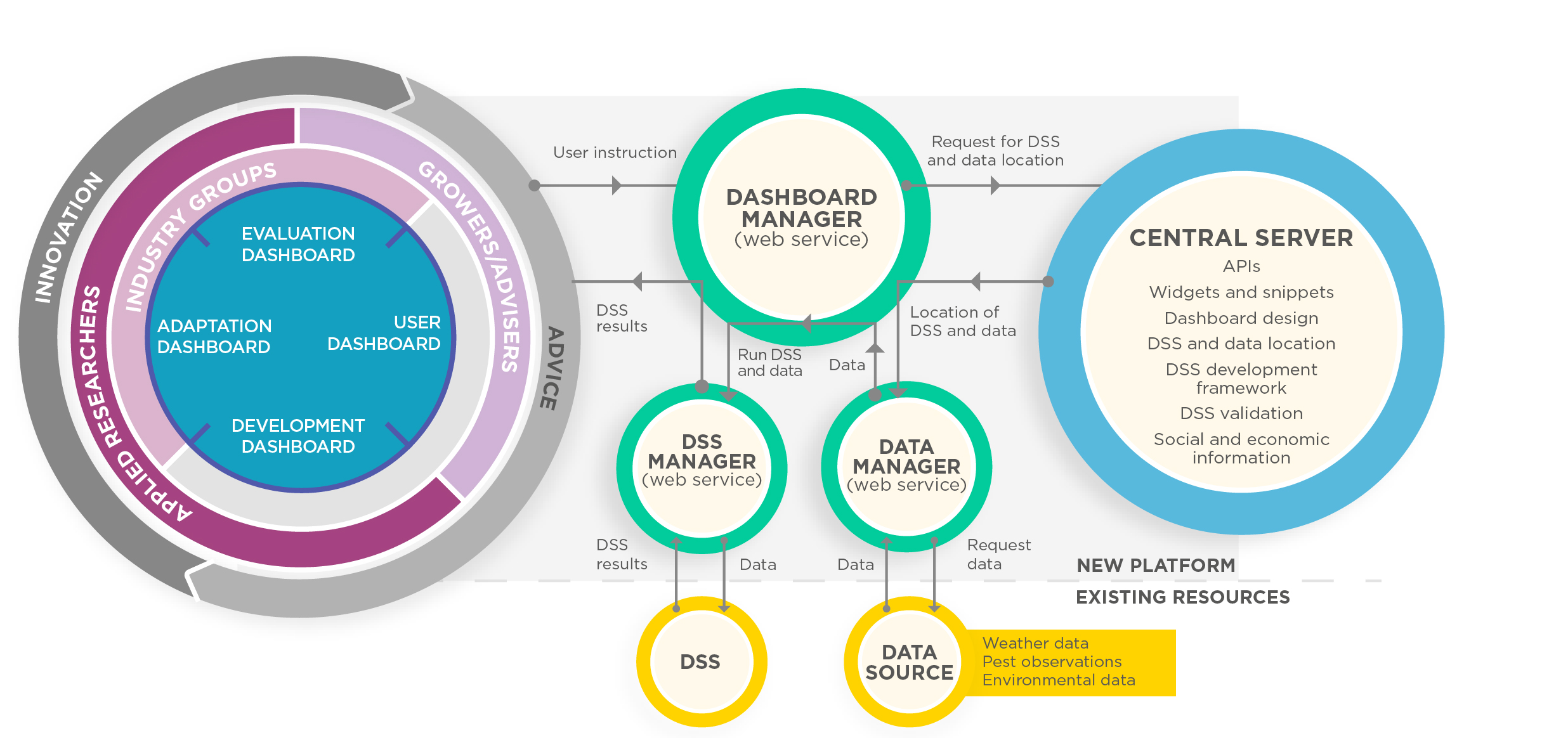 2. COMPARE DSS Dashboard
Having accurate and reliable information about pest and disease risk is essential when planning integrate pest management strategies. This dashboard allows farmers and advisors to compare the results from a number of different decision support systems for a given pest or disease, so that they can choose the systems that are right for them.
3. ADAPT DSS
The platform allows access to decision support systems from across Europe. Many of these decisions support systems will have been developed for specific countries. This dashboard allows researchers to modify the parameters within the decision support systems to adapt them for use across a wider range of countries. Researchers are able to compare the outputs before and after modification of the parameters. The dashboard also allows researcher to download the results for comparison with field data for validation and verification purposes.
4. DEVELOP DSS
This dashboard allows users to develop novel DSS by combining different DSS or parts of DSS (models and tools).